Keep Drifting Fun arrived in Charlotte, NC on Monday night. We headed to our good friend Jacob's house. His place is pretty sweet, lots of rad things all over (more about that later on).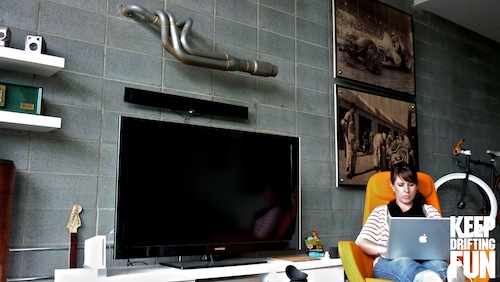 Kelly from K2Forma greeted us in the morning to take us around town, and show us what's awesome about Charlotte.
After checking out the city, I rode with Kelly to a local camera shop where I saw this camera on sale for CHEAP…so I scooped it up so I can start documenting my day to day activities. Plus I've been in need of my own personal point and shoot for a long time now.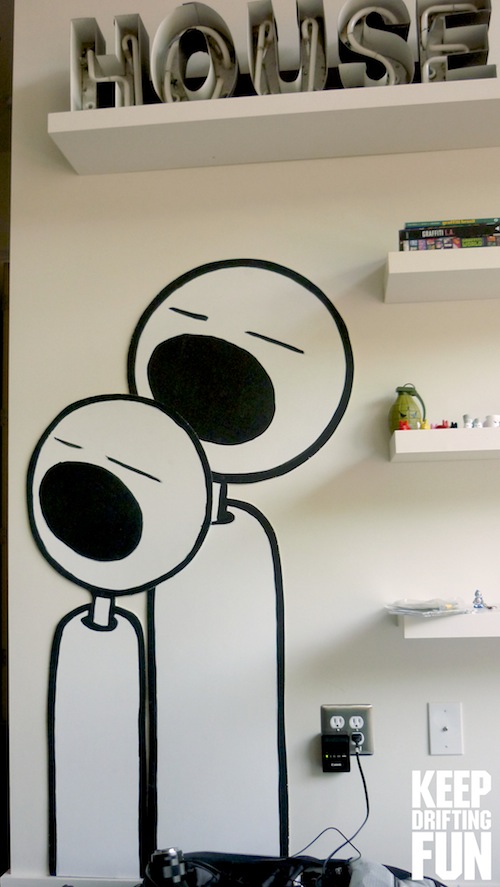 Back to what I was saying about Jacob's house. Here's a few shots of cool stuff around his house. (more in the next post)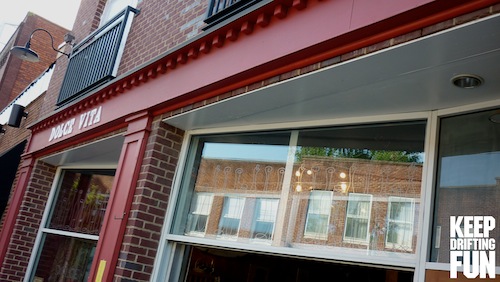 Next on the list was a surprise birthday party for our friend Caleb Clark at a pretty cool spot in Noda called Dolce Vita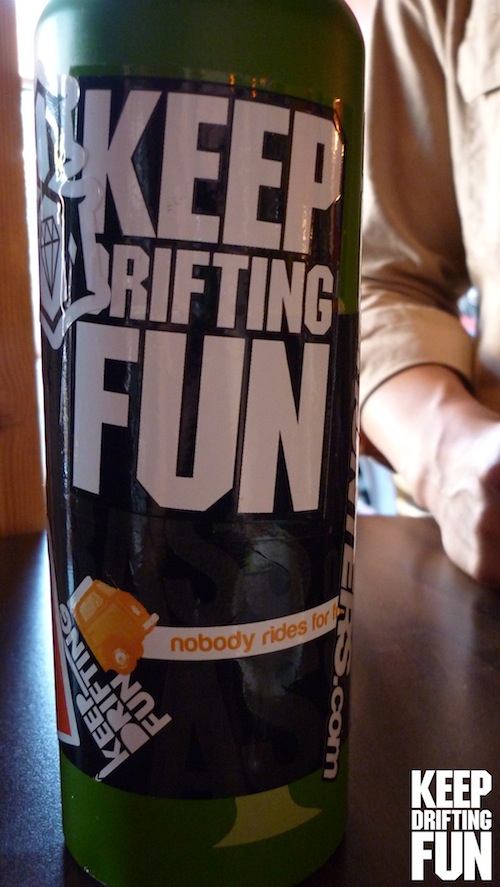 Spotted some KDF stickers on Calebs water bottle….canteen…whatever, it was rad. Thanks dude, and Happy Birthday again!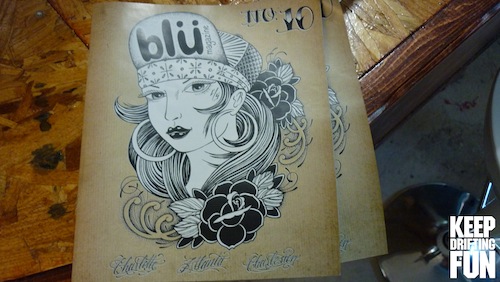 Kelly also spotted the latest issue of Blu Magazine, which also has a half-page ad for Keep Drifting Fun. WORD!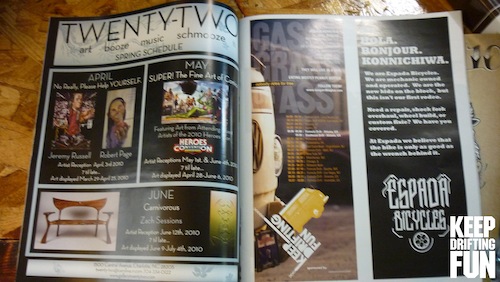 SHAZAM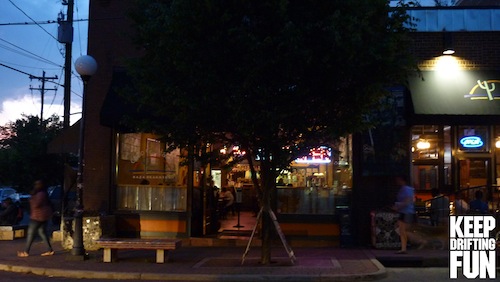 Backtracking here for a second…The night we got into Charlotte, Jacob spotted this place on the newest episode of Diners, Drive-ins, and Dives, which is also conveniently located next door to Dolce Vita. So eating there was a requirement.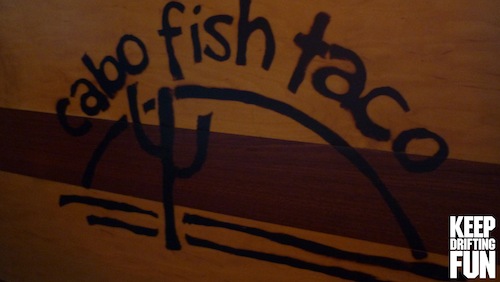 The place was pretty neat inside. Had a bunch of cool stuff hanging on the walls. Plus the guy on the right was loosing his mind. Felt real bad for the dude, but it was pretty entertaining to watch. Kept me busy while we waited for our food.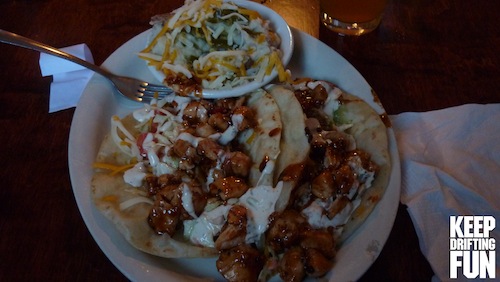 OH DAMN. BBQ Mahi Tacos. I've got nothing else.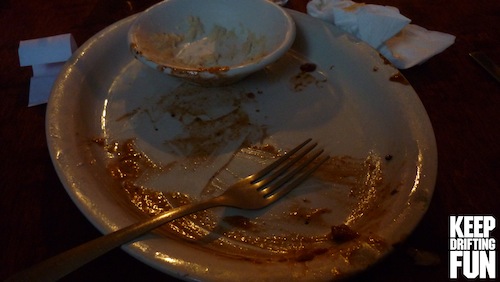 DSTROYR
-Josh
Get Serious with Keep Drifting Fun in one of the following ways:
* Tell a friend about our website
* Become a fan on facebook
* Follow us on Twitter
* Hosting a drifting event? Hit Us Up
* Sponsor Us!