April 2, 2010 | In: Announcement
Announcement – Drug Blonde Clothing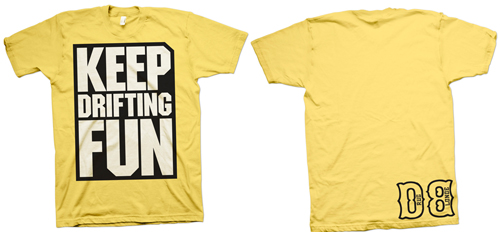 James @ Drug Blonde clothing hit us up when we mentioned looking for sponsors for Keep Drifting Fun. Drug Blonde is a new clothing company out of Salt Lake City, Utah and has some pretty clean designs. Plus they drift and attend events at SLC's Miller Motorsports Park.
We are stoked to have Drug Blonde Clothing on as a sponsor. Soon we will be sporting the KDF x Drug Blonde t-shirt you see pictured above.
Thanks James and Drug Blonde for your support – can't wait to meet you guys in Utah.
Please get involved with Keep Drifting Fun in one of the following ways:
* Tell a friend about our website
* Become a fan on facebook
* Follow us on Twitter
* Hosting a drifting event? Hit Us Up
* Sponsor Us!